photorealism
TERMS(or what I mean by the use of.)
Post Graffiti =art produced in public spaces, though predominantly street or urban spaces. Occupying the physical space graffiti would , but moving beyond graffiti's motivations.
Graffiti =aerosols used to make paintings. Trad.Graffiti = writing your name.
Art =Message/insight/information embedded in an action or object.
Craft =Skill set. Technique.
Stencils =aerosol paints sprayed thru templates. Basically a high effort, high craft, frequently low result highly portable printmaking medium.
North Ainslie Primary School

Lets start by saying that Art re-presents the world. That a piece of art reframes some aspect of the world.
Standing on the shoulders of these proclamations, what place has photorealism? As a single work/piece viewed in isolation, how does it move beyond a technical exercise? How does it reframe what it re-presents, for some wordy gain? What is the art element to this otherwise craft heavy exercise.
Green gang-gang

Saraton Lane Civic

Lets say that a work of Art is something that stands up to repeated viewings.
Lets say that a work of art is sum of its parts, equally technical and intellectual. Art should extend Craft. (I look here towards the laboured production of photorealism, not that of a mechanical nature.)
So what is the intellectual action of photorealism? Disassociation? Re-contextualisation? What fresh insight achieved through a slice of world? A world in multiples? What point the labour of capture and reproduction?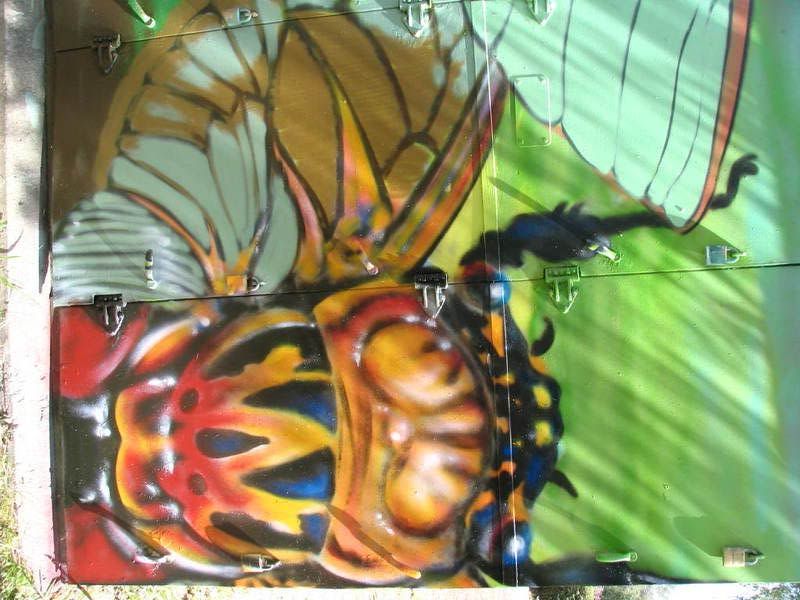 David St Turner

Okay so there is a long history of re-presentation in art and a relatively short history of Art in Post Graffiti. But re-presentation is troubling. The mechanical (potentially mindless) act of reducing a 3d world to a 2d segment isn't enough. I guess this is the weakness of photo style Stencil reproductions. A direct technical exercise does not art make. I wonder too, if my distaste for Stencilled photorealism is more closely linked to the very real potential of mechanised process. Logan Hicks built a practice around emotively colouring photographs as stencils, but is now moving towards building both the image and stencil.
It is becoming popular (allowable) in Trad Graf too. And again simply substituting a piece (name in letters) for a figure/fragment/character isn't enough., or by my measure shouldn't be enough. But why? And what extension of these is an improvement? Artists like Best Ever , Herakut and ECB fall on the outside edge of this conversation. As they use mess and noise within their compositional repertoire over pure reproduction.
The Craft of image making has naught to do with Art making.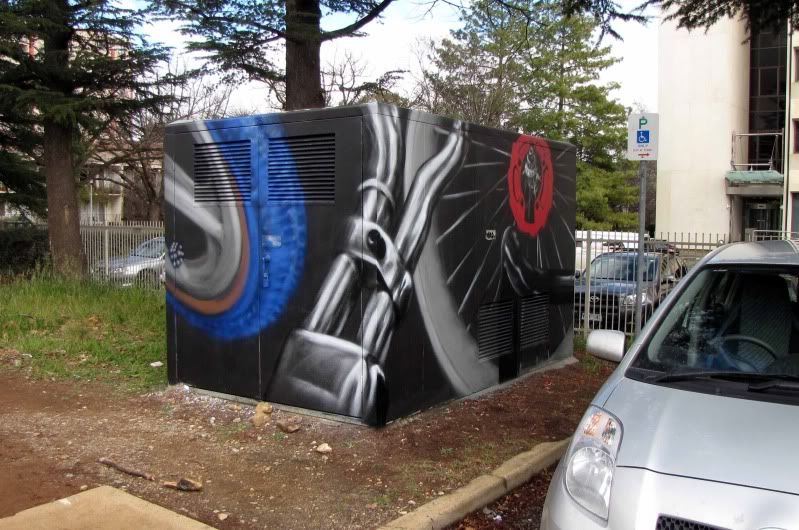 Mort St Braddon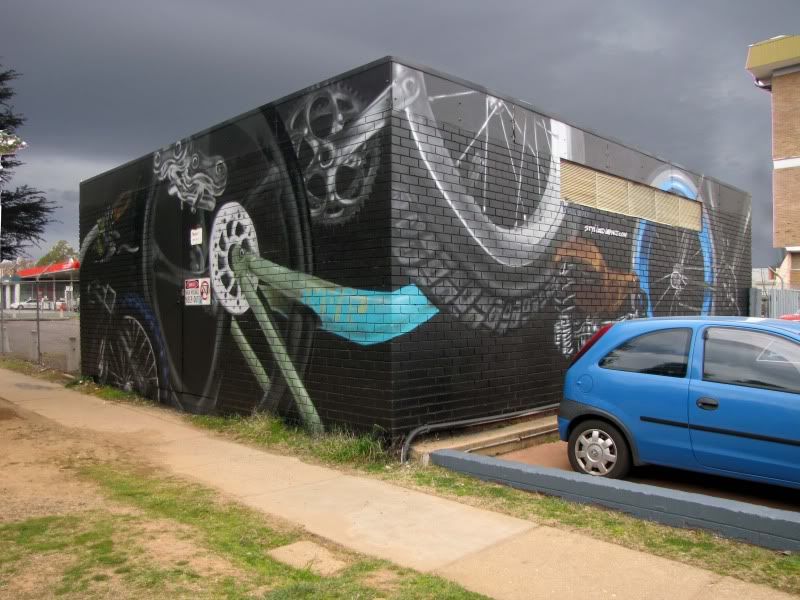 Girraween St Braddon